content="Compare Email Marketing and List Management Features" />
We invite you to compare the features we offer against any other competitor. You will find that our feature set easily beats even the largest competing services - and our rates are almost half the price. One of the many wonderful facets of our service is limitless expansion. Most of our customers have at least a dozen custom-built features running in their account. And those custom-built features are always free. This company is built on excellent customer service and free features are only a tiny part of why people love using Global IntelliSystems.
Size Doesn't Matter
We have many clients sending over 100 million messages per month, each, so size doesn't matter to us. Our technology was designed for limitless growth and easy expansion. If you are a big retailer, bank, or industry giant who follows the old and tired 1940's mindset of "only do business with brand name companies" then you will likely be throwing away hundreds of thousands of dollars per year on a competitor. We hear the stories from major retailers on their eye popping email marketing costs and once they see the reality of what a quality, reliable, and feature-rich service should cost, they jump ship and sign up with us. We have better customer service, far better technologies, and much better security.
01
All-Inclusive or Flat-Rate Pricing
- No charge for dedicated servers no matter how many you need
- We bill monthly based on total volume or on a flat-rate basis (depending on account type)
- Per-message rate adjusts according to monthly volume.
- Our prices are all-inclusive, no crazy "pay for customer service" type of fees.
- No extra charge for multiple dedicated servers.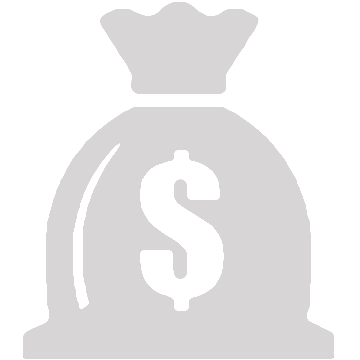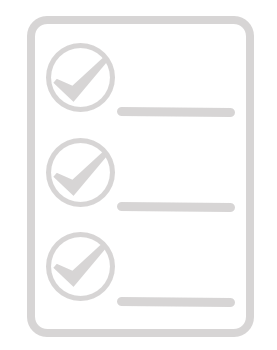 02
Email Delivery Features
- Any feature found on any competing service is likely already here. Inquire if you need details
- Emails may be sent as: Pure Text, Pure HTML, Text + HTML/Multipart, or any type of attachment
- Our API is available at no cost to completely manage, launch, and report on campaigns from your systems
- Pre-define an unlimited number of message headers (From:, Subject:, Reply-to:, etc.)
- Pre-define an unlimited number of message footers (signatures or any data to merge into your message.)
- Completely flexible dynamic/conditional content
- Store up to 500 data fields per email address record
- Mail merge any data field into your content
- Send mailings to lists based on any data field or multiple data fields
- Automatic pick-up of list and customer data via SCP and auto-launch mailings
- Nightly automatic scanning of all RBL and block/blacklists to ensure mail flows freely from our servers
- CAN-SPAM learning center for mailers
- Dedicated servers always available
03
List Management Tools
- Your lists can be imported automatically on any schedule you choose
- Our address verification system will expose spam traps and bad addresses with ease
- Automatically de-dupe mailing lists at the time of a message launch
- Mark addresses to auto-delete after a set date
- Users can subscribe via email or web signup and you can track the source of sign-up
- Multiple custom welcome/subscription confirmation messages can be stored
- Batch upload subscribe or unsubscribe requests
- Unsubscribe requests are removed instantly and optionally confirmed with an email

04
Email Tracking and Follow Up Tools
- Track message open rate, date, time, and up to 5 merge data fields.
- Track click-thru activity and define post-click actions (events, follow-up messages)
- Automatically contact soon-to-expire addresses with custom content
- Smart response system auto-replies based on question asked
- Route messages sent to your account to your employees based on the message content
- Pre-save follow-up messages to stay in touch with your customers after they visit your website
05
Email and Web Surveying
- Ask your customers for feedback and auto-save their answers
- Forward specific survey answers to certain employees for follow-up or action
- Survey form is 100% customizable and can capture up to 150 data points
- Unlimited number of active surveys or question/answer forms at any time
- No charge for collecting data directly from your website into the survey tool
- Our staff will show you how to make required fields and validate data


06
User and Account Management Features
- Unlimited number of users per account
- Ability to expire any accounts any time in the future
- Define users as administrators or users and select access restrictions
- Every activity taken by users is logged and viewable at any time via reports
- No per-account cost for up to 100 sub-accounts for easy management of lists and/or customers
- Ability to switch between accounts with the click of a mouse

07
Security and File Management Features
- Access the service via HTTP or HTTPS for increased security
- Upload an unlimited number of content/messages to broadcast
- Address lists can be pulled from your server via nightly a SCP or SFTP process
- Custom data transfer processes available for any feature
- Staff is highly skilled in encryption and security work to help tie-into your system


08
Technology Characteristics
(see About Our Technology for more information)
- We are a 100% Unix shop. All hardware, servers, routers, etc all unix-based
- Our staff is fully cross trained in all coding technologies used on this service
- Customization of any feature is offered free of charge to give you an exact fit
- Our site is monitored 24/7 by active patrol scripts watching your campaigns and data for errors
- We are running in four (4) different data centers for maximum redundancy and reliability

09
The bottom line...
You can take the very largest email service provider or email marketing provider and we guarantee that any feature, service, tool-set, or technology they are using is available here. If you find there is a special need for a script or service that nobody offers, just give us the specifications and we will integrate it into your account, free of charge. Several staff members at Global IntelliSystems have been directly involved with email longer than the staff at our competitors have even been alive (literally.) Experience counts in this industry and we have it.